Ugly Sonic is, terrifyingly, in Disney's new Chip 'n Dale movie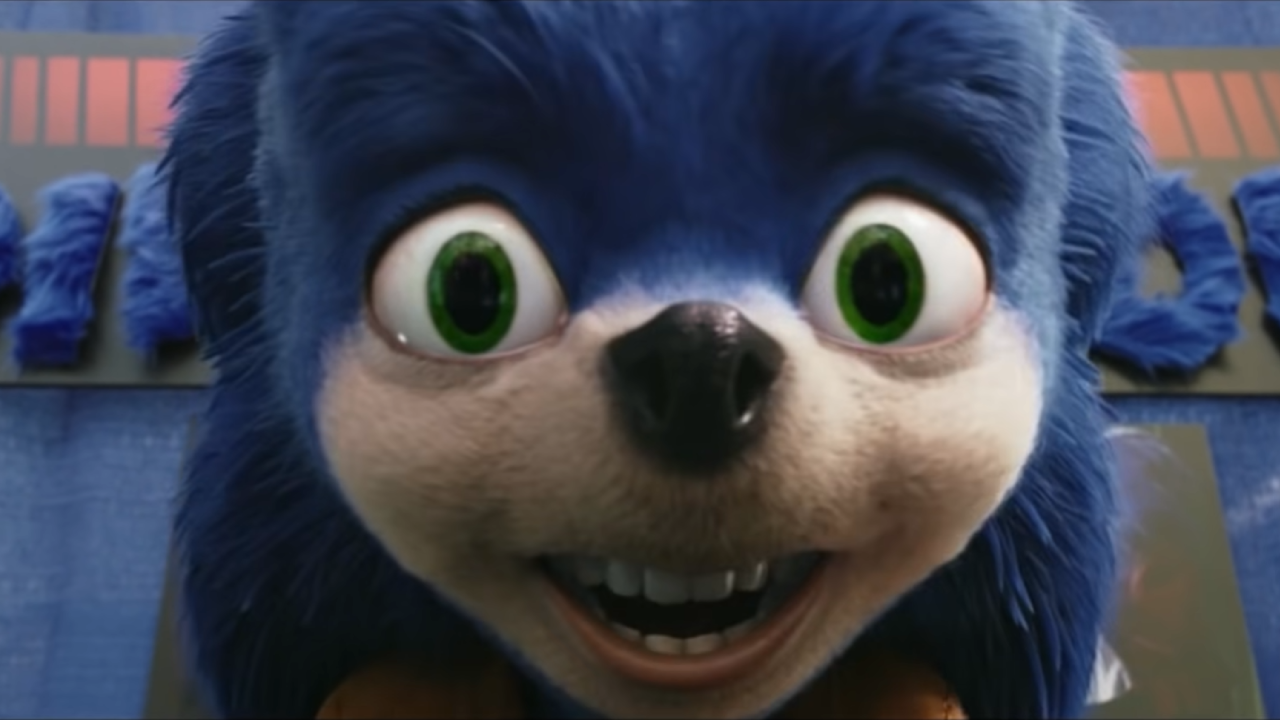 Tic et Tac: Rescue Rangers is an all-new movie out today on Disney+. For some reason, it features Ugly Sonic.
Ugly Sonic, as you no doubt know, was the original Sonic design in the 2020 film before fans complained. His dodgy teeth and human eyes were removed, which ultimately led to a decent movie and a better sequel.
But now he's back and… uglier than ever. Frankly, it's terrifying.
He appears more than once in the new Disney+ movie, which features one old Chip and Dale – one cartoon, the other CGI – as they aim to relive their glory days. A bit like Sonic, really.
Ugly Sonic has a booth at a comic book convention selling signed photos. "They'll love me for who I am, not like the last time the internet saw my human teeth and burned the place down," he says hopefully.
He is treated as a completely separate character from the usual Sonic and has a different voice actor: Tim Robinson.
In a later scene, just to be clear, Sonic's thing "goes fast" while Ugly Sonic "goes slow baby".
Thanks Disney. I hate that.
See for yourself below.