Today's D Brief: Nimruz falls first in Afghanistan; China hacks Russia; FBI Arrests "George Washington"; And a little more.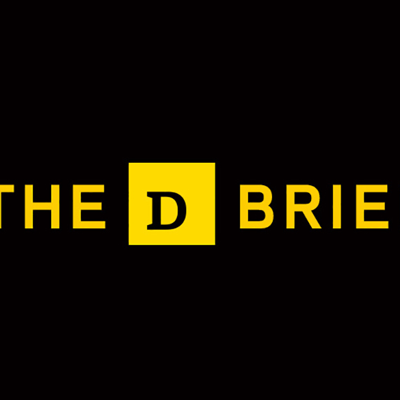 Sad news for Afghanistan: Afghan Taliban fighters reportedly took control of Zaranj, the capital of the province of Nimruz, at night. Nimruz is even further west than Helmand, who many thought would fall first since the Taliban have been fighting there for several weeks. But unlike Helmand, Nimruz shares a border with Iran, making the capital a particular value for the group in terms of customs money and logistics strategies, Vanda Felbab-Brown of the Brookings Institution reported on Twitter.
Reuters calls the capture of Zaranj "the first provincial capital that the insurgents captured" and the Washington post describes it as "a significant escalation of the group's military offensive".
In the north in the province of Jowzjan, neighbors of Turkmenistan, nine of the ten districts are now under Taliban control, the vice-governor Recount Reuters.
You might be wondering: is anyone still trying to get the Taliban and Kabul officials to talk to each other, to the "intra-Afghan" peace talks? The answer is yes, but meetings have been 'sporadic' and progress limited, New York Times reported Thursday. The State Department told Ned Price on Wednesday: "The Taliban must stop this ongoing violence; they have to stop it. But of course, the group shows no signs of stopping their violence anytime soon.
Today, Taliban fighters assassinated the head of the Afghan government's media information center in the Afghan capital. His name was Dawa Khan Menapal. The attack occurred near a mosque in Kabul, and "just days after warning they would target senior administration officials in retaliation for increased airstrikes" in provinces like Helmand in the south, Agence France-Presse reports.
For what it's worth: UN Security Council holds public meeting today to discuss the escalation of violence in Afghanistan, the BBC reports. Catch it live here.
---
Defense One
Sanctions will not undermine Iranian drone program // Kirsten Fontenrose: The Biden administration should rethink its approach and its real goals in the region.
US Air Force, venture capitalists place $ 60 million bet on hypersonic aircraft startup // Marcus Weisgerber: The deal calls on Georgia-based Hermeus to accelerate the development of reusable test aircraft.
How the Department of Energy can improve industry cybersecurity // Tasha Jhangiani and Madison Lockett: Practical steps include training direct actors such as electricians or IT professionals on basic cybersecurity priorities, concerns and best practices.
Welcome to this Friday edition of Briefs D by Ben Watson. If you haven't already subscribed to Briefs D, You can do it here.
---
Hezbollah claimed responsibility for launching more than a dozen rockets at Israel from Lebanon this morning, the Washington post reports and the Israeli army announcement on Twitter with a video to illustrate.
Note on perceived intention: "An Israeli military spokesman said Hezbollah appeared to reaffirm its dominance in southern Lebanon following recent rocket attacks attributed to other militant groups," the statement said. To post. "But the cautious targeting of Friday's attack away from populated areas suggests that Hezbollah is not seeking an outright confrontation."
Moreover: Lebanese citizens near one of Hezbollah's rocket trucks reportedly stopped the truck, which was seized by the military, according to Journalist from Beirut Sunniva Rose.
Russia seems to be fed up with being hacked by China, and now various Russian government cybersecurity agencies point directly to Beijing.
Associated titles: "Colonial Pipeline ransomware gang is back under a new nameQuartz reported Thursday; although you can check veteran journalist Brian Krebs for his fairly comprehensive tiredness on these guys.
And the United States just asked for cyber defense help from Amazon, Microsoft, and Google, the the Wall Street newspaper reported Thusday. "The effort will initially focus on combating ransomware and cyber attacks against cloud computing providers," and it will be known as the Joint Cyber ​​Defense Collaborative.
Also involved in this one: CrowdStrike Holdings Inc., FireEye Inc. and Palo Alto Networks Inc. as well as telecommunications providers AT&T Inc., Verizon Communications Inc. and Lumen Technologies Inc. Read on, here.
The FBI used phone tracking and facial recognition to locate and stop an insurrectionist who came to the Capitol on January 6 dressed as George Washington. (Hat tip to The HuffPost to locate the colored details on it.)
BTW: President Biden on Thursday signed a bill to give congressional gold medals in honor of police officers who fought insurgents January 6th. During the ceremony, Biden "urg[ed] the country not to rewrite the history of this day ", Reuters reports.
In COVID News, United Airlines just became the first major airline to impose vaccines on its employees, the New York Times reports. "Employees will be required to upload proof of vaccination within five weeks of full approval of a vaccine by the Federal Drug Administration or by Oct. 25, whichever comes first," he added. Times reports. In addition, "employees who do not comply with the new policy will be terminated".
Power and process: how a president defrauds Congress with billions of dollars for his xenophobic chimera? When it comes to POTUS45's intolerant quest to build a Wall along the US-Mexico border, his administration and defense officials have consistently kept Congress "in the dark and refused basic answers on accounting maneuvers," according to Politicsis new report Friday.
Long story short: "With Trump gone and a new White House trying to recover funds from the wall, many on both sides want to put the episode in the rearview mirror. But over a billion dollars is not coming back. And in its place, there remains a legacy of mistrust and nagging questions about how Congress can better protect its constitutional power from the stock market. Worth the click, here.
And finally this week: The commander of the Marines who hoisted the flag in Iwo Jima has died at the age of 102. the Washington post reported early Friday on the then captain's story. Dave Severance and "the 70,000 Marines who stormed Iwo Jima Island in early 1945, hoping to gain control of its strategic airfields."
And the famous flag raising? "It was certainly an inspiring event, but frankly I didn't see it," Severance said in 1965. "I was with some of my other men on the south side of Suribachi, involved in fighting, and we couldn't see the face of the volcano, where the flag was raised. We only found out later from the battalion headquarters. Read the rest, here.
Have a safe weekend, everyone. And we'll see you on Monday!