Three New SNES Games Added to Nintendo Switch Online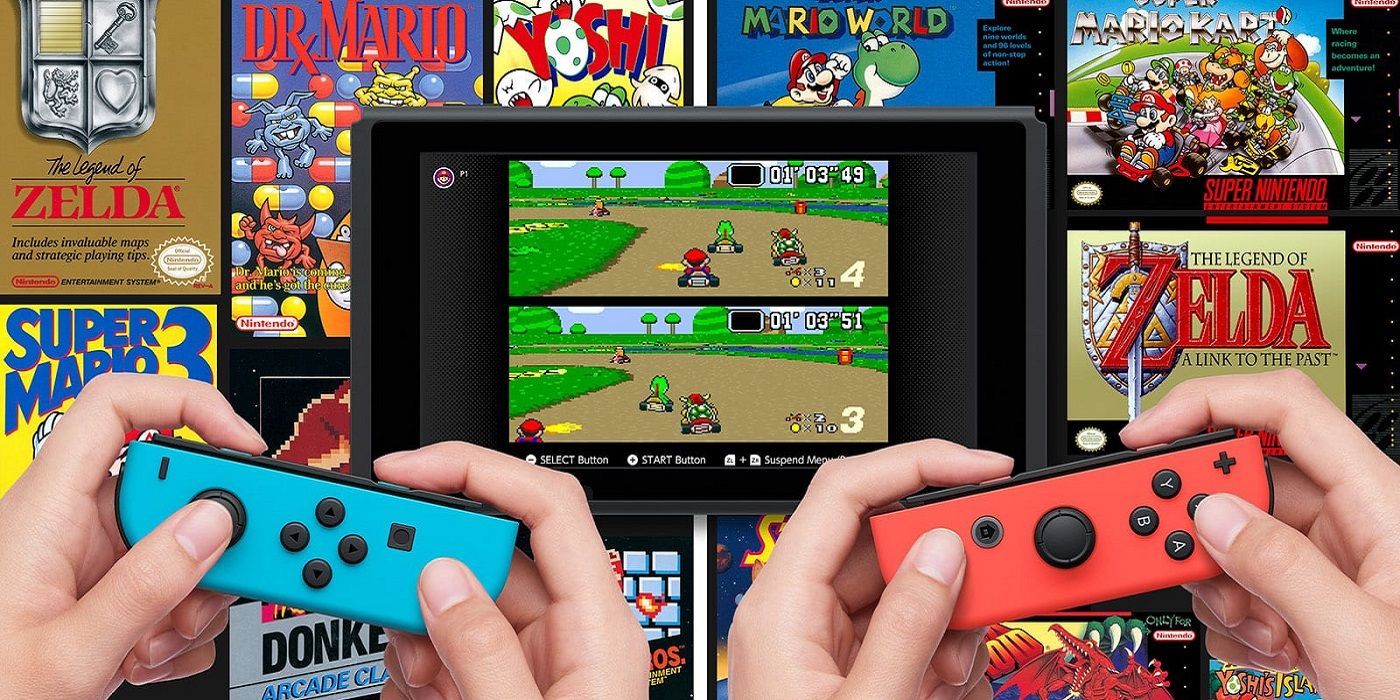 Three new SNES games are added to Nintendo Switch Online and will join the ranks of other classics that have been added to the hybrid console.
In the world of video games, Nintendo is probably the king. Spanning many decades, millions of gamers around the world have grown up with the many consoles that the Japanese powerhouse has released. So much so that old titles are frequently ported to new technologies, such as when Super Mario stars was added to the Switch last September. Rekindling that youth, and discovering games that have been around for what seem like eons, is integral to being an older gamer. With that, it looks like three more classics will be added to the hybrid console at the end of this month.
In a recent report, it was revealed that a number of titles for SNES, Nintendo's second home console, will be arriving in the Switch Online library on July 28. The three games are, Claymates, a claymation-style platform game, Jelly boy, which is a platform and puzzle game, and Bombuzal, which is a strategic puzzle game. Jelly boy is an interesting title because it was originally only available in Europe when it was released in 1995, so this will be the first time American players will be able to play it.
RELATED: Nintendo Fan Creates a Real-life Recreation of Dev's Original 19th Century Desktop
These three added games mean that the Nintendo Switch library will include 107 NES and SNES games, all of which will be kept alive for current generations to experience and older games to play again. These games can seem a little more obscure than something like Donkey Kong Country 2 which was added to the library later last year, but there will be diehard fans who fondly remember these titles.
It's sort of a modern gaming marvel that titles that are over twenty-five years old at this point can live a new life in consoles like the Switch. With some classic NES and SNES games made free for the Switch earlier this month, there is certainly a call for older games, especially as technology and the way video games are developed advance.
There is an argument to be made that more SNES games should be added to the library. The list of games currently available continues to grow, and the likes of Claymates, Jelly boy, and Bombuzal will delight some older players. It is also a continuation Nintendo philosophy of keeping older games alive, hopefully for many generations to come. It also shows how many games the company was producing all those years ago.
Claymates, Jelly boy, and Bombuzal will be available on Switch on July 28.
MORE: 10 SNES Classics We Hope To See On Nintendo Switch Online In 2021
Source: Business Wire
The PS5 could be subject to a hardware revision
About the Author