The Super Mario Bros. video game 2 sells for over $ 88,000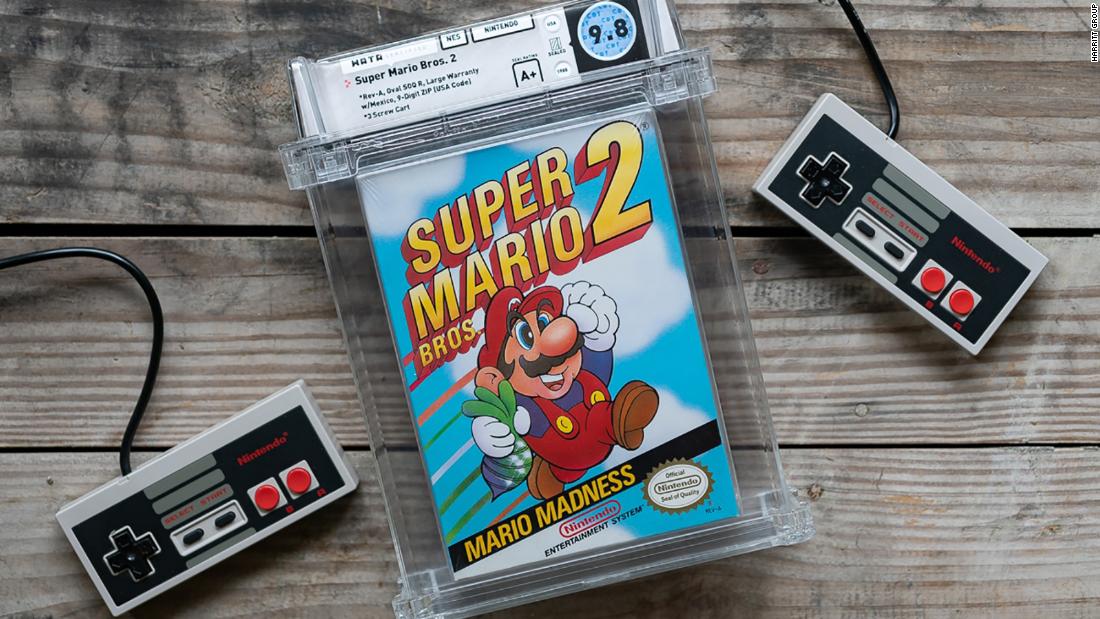 Harritt Group said the item was found in "near new" condition in a video game box in the crowded closet, which was part of a deceased estate in Floyds Knobs, Indiana.
"At first glance, it was a heartwarming wave of classic Nintendo nostalgia. All the classics were there, Super Mario Brothers, Duck Hunt, Qix and even a NES console. the console and tested the open games, "said Harritt Group in its description of the item.
But the unopened copy of the game Super Mario Bros. 2 was evaluated by
Wata games
in Denver, which earned him a 9.8 A + rating, the second highest score he can receive, the auction house said.
At an online auction last week, the item sold for $ 88,550, including the buyer's premium.
In the game
, Mario and his friends must free the land of Subcon from the wicked wart.
Super Mario games, a series first released in 1985, have hit record prices in the past two years.
Before that, a sealed variant of Super Mario Bros. 3 had sold for $ 156,000, the company said, in turn beating the record-breaking video game price set in July at $ 114,000 – for a copy of the game in 1985.