Sonic the Hedgehog 2's Lee Majdoub Breaks Agent Stone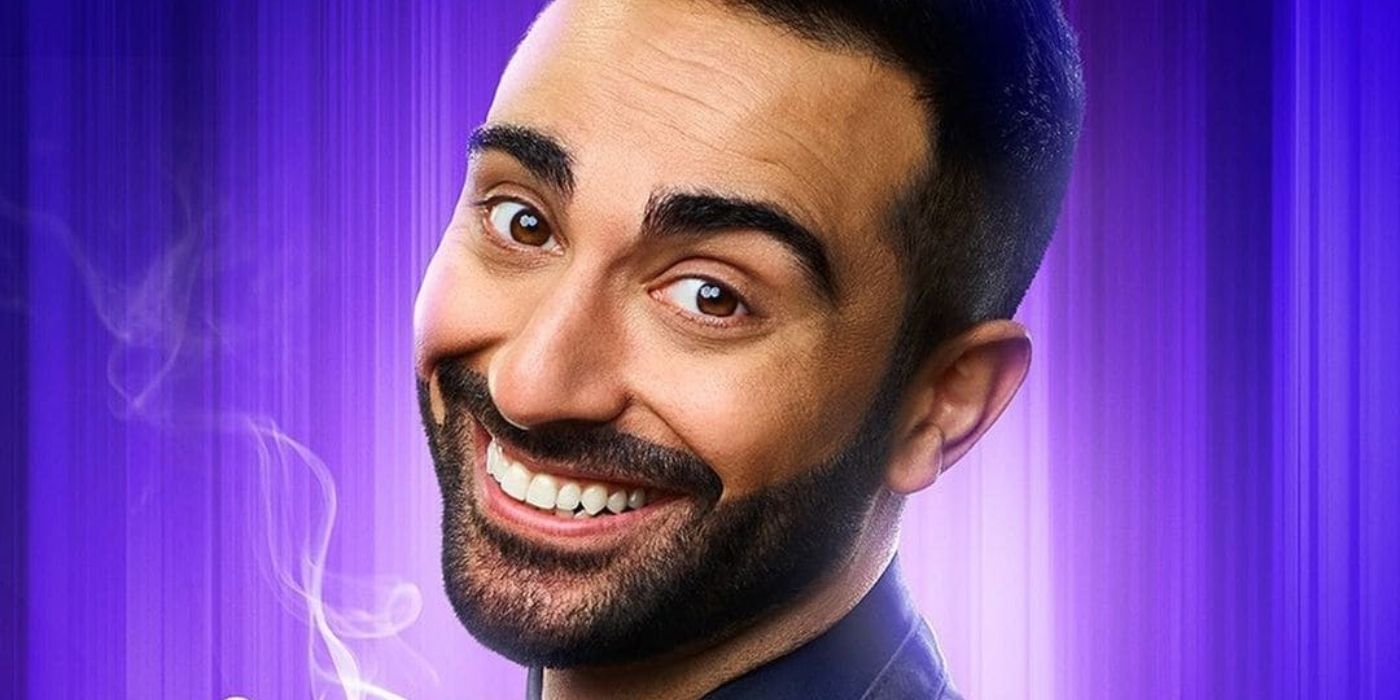 One of the best aspects of sonic the hedgehog The film series was the live action of Doctor Robotnik and his perpetually loyal assistant, Agent Stone. Played by an overly cartoonish Jim Carrey and Lee Majdoub, the duo give the films a human element to bounce off the energetic but heroic Sonic and his friends. Majdoub, in particular, has become a fan favourite, his deep love for his boss giving the surprisingly efficient henchman a thoroughly human element.
Before sonic the hedgehog 2 home release (on Digital May 24 and on 4K, Blu-ray and DVD August 9), CBR sat down for an exclusive interview with Lee Majdoub. He discussed the possibility of bouncing back on Jim Carrey as Agent Stone in the film series, where he next wants to see Stone in the franchise, and how fun it was to take out some frustrations playing against the hedgehog. cinematographic.
RELATED: Sonic Sequel Officially Achieves Gold Ring-Worthy World Record
CBR: First off, congratulations on the movie! It seems like such a fun part to get into, and you do a great job with it.
Lee Majdoub: Oh, yeah, I honestly think I have probably the best work ever in these movies. It's so much fun playing Stone, and there's so much freedom to just riff with Jim [Carrey] and understand things. I don't know, it's pretty amazing.
How does it feel to be a scene partner with Jim Carrey, especially when he's going so big for the movie? Did you feel any pressure?
To be honest, I felt that on the first movie, like day one. I hadn't met any of the crew on the first day of the first film. It's kind of like you're walking in, it's the first day of school, and you're the new kid, and you don't know how it's going to be. Everyone was amazing. Then they introduced me to Jim, and Jim was so adorable right off the bat. So that cleared up all kinds of…
There was this moment when he came in, and I was like, "Oh, yeah, that's Jim Carrey. Okay, cool." I had a moment where we were rehearsing, and then I had a sort of out-of-body experience. "Okay, I'm on a movie for Paramount Pictures. Oh, okay. I'm working on a movie called sonic the hedgehog about a game that I'm a big fan of and grew up with, and oh, I work with Ace Ventura and The mask…" It was probably two seconds, but it felt like an eternity.
It was amazing, and [especially for Sonic the Hedgehog 2], you have to see Robotnik evolve. Jim had to do even more and Stone moved on as well. You need to see a bit more how he operates away from Robotnik and also his appreciation for Robotnik. I am asked a lot to work with [Jim Carrey]and I cannot say enough how generous and gracious he is. [He] always check with me, [is] always coming up with ideas, always listening to me too. You know, he's so aware. He's like, "Oh, let's try again, but adjust what you did with your face because it was really good. You can add a little more specificity with this timing." He is so amazing with attention to detail. It was amazing.
RELATED: Sonic The Hedgehog's Previous Redesign Broke the Internet
Robotnik and Stone are some of the best elements of these films, characters who seem perfectly in tune with the somewhat bizarre elements of this world.
I think those two characters really fit in there. I think what we're really lucky about is that because you're already immersed in this world, where you have the CGI characters, they're larger than life. So you have [Robotnik and Stone] go larger than life…I think it really works.
You're also the right generation to grow up with Sonic as an undeniable part of the culture around you. What's it like trying to kill him on the big screen like that?
So, I'll be honest, Sonic games — I'm not good at [them]. I pride myself on being above average when it comes to video games. I went back and revisited it. I tried Sonic Mania, and man, I got so pissed off. How come years later I still can't get this game? I keep dying! It's horrible. So you know, I get revenge, and I tried to kill him. Every time I had no rings and died or drowned or missed a jump, [I thought] "You know what, Sonic? I'm coming to get you.
Where do you hope to see Stone next? Do you want to see him hunt down Shadow, fight Knuckles?
Honestly, I wish Stone was in all of this. I think he fits in well – you know, in the shadows or behind a bush with little cameos or reporting to Robotnik or doing whatever evil he needs.
A Phil Coulson villain?
That would be great! That would be great.
Sonic the Hedgehog 2 is heading to home video on Digital on May 24 and on 4K, Blu-ray and DVD on August 9.
The domestication of Sonic the Hedgehog in the cinema
Read more