Realscreen »Archive» Documentary profiles, current issues highlight the DOC NYC slate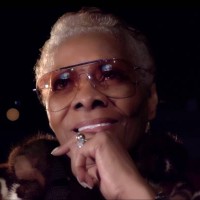 Over 120 feature-length documentaries are on the roster for this year's DOC NYC festival, which runs in person November 10-18 and runs online through November 28.
This year's festival features over 200 films and will screen 32 world premieres and 34 US premieres. The festival is also launching three competitive sections for feature documentaries: an American competition, an international competition and the Kaleidoscope competition for new essayistic and formally adventurous documentaries. DOC NYC's long-running Metropolis competition, featuring stories from New York City, will also continue.
"After pivoting in 2020 to present a fully online festival, we're excited to bring New Yorkers together with films and filmmakers once again. But we are very happy to continue to serve our new audiences across the country by presenting films online again this year, "festival artistic director Thom Powers said in a statement. "We are proud to present such a wide range of documentaries representing the diverse perspectives of our programming team. "
Previously, the festival announced that its opening film would be Listen to Kenny G, the closing film will be First wave, and its two flagship films like Citizen Ashe and Dionne Warwick: Don't give up on me (Photo).
The films which will premiere at DOC NYC this year include several personality profiles such as 14 summits on the mountaineer Nirmal Purja, DMX: don't try to figure it out, Dean Martin: Exposing Muybridge on photographer Eadweard Muybridge, Kevin Garnett: anything is possible, King of freshness, Kurt Vonnegut: Take off in time, McCurry: The Pursuit of Color, Mr. Saturday night on Robert Stigwood, and The invisible shore on the disappearance of Chinese sailor Guo Chuan.
Several hot topics will also be explored in documentaries at DOC NYC. These included Black and missing, on the cases of black missing persons; Boycott, on the new US boycott laws; The birth control company, on the history of the contraceptive pill; End of line, on the New York subways; Inhospitable, concerning hospitals driving up health care costs; Mess wood, on racial tensions in a high school football program; Newtok, about an indigenous Alaskan community experiencing the effects of climate change; Refuge, about a friendship between a Kurdish doctor and a white supremacist; and Tree of life, focusing on survivors of a deadly 2018 attack on a Pittsburgh synagogue.
Documentaries such as Anonymous sister and Be our guest, telling stories of families struggling with drug addiction, will both have their world premieres at DOC NYC. Walk through the dark, a profile of a talented blind boy in the game Go; Grandfather was an emperor, a story of the family of Haile Selassie; and Let me be me, about a child with severe autism who becomes a fashion designer, will also have their world premieres at DOC NYC.
The Sonic Cinema music documentary section of the festival will feature world premieres of The work of songs, on Irish folk musicians; Omara, with the singer of the Buena Vista Social Club Omara Portuondo; and Yung Punx: a punk parable, about a tween rock band. A pair of stories about mentoring youth hockey teams in the cannons and Hockey land will also both have world premieres, as well as Young Plato, a film about a principal of an Irish school.
Other world premieres include Objects, a film about the meaning of possessions, and Grain, which speaks of the love of film.
The festival will also feature 70 short films in 12 thematic programs as part of the DOC NYC Short Film Competition, as well as 39 films featuring the work of students from seven New York schools as part of DOC NYC U.
DOC NYC's Kaleidoscope competition will be overseen by Ruth Somalo, while the Metropolis and Sonic Cinema sections will be overseen by Karen McMullen, and the Sports section will be overseen by Brandon Harrison. Associate programmers Bedatri Choudhury and Kim Garcia will also select titles throughout the festival. Samah Ali is DOC NYC's Short Films Programmer, working with Associate Programmers DeWitt Davis and Elyse Wang. The programming team is supported by program manager Anita Raswant.
The complete programming of the 2021 festival is available on its website.