New art celebrates Sonic the Hedgehog x Monster Hunter Rise collaboration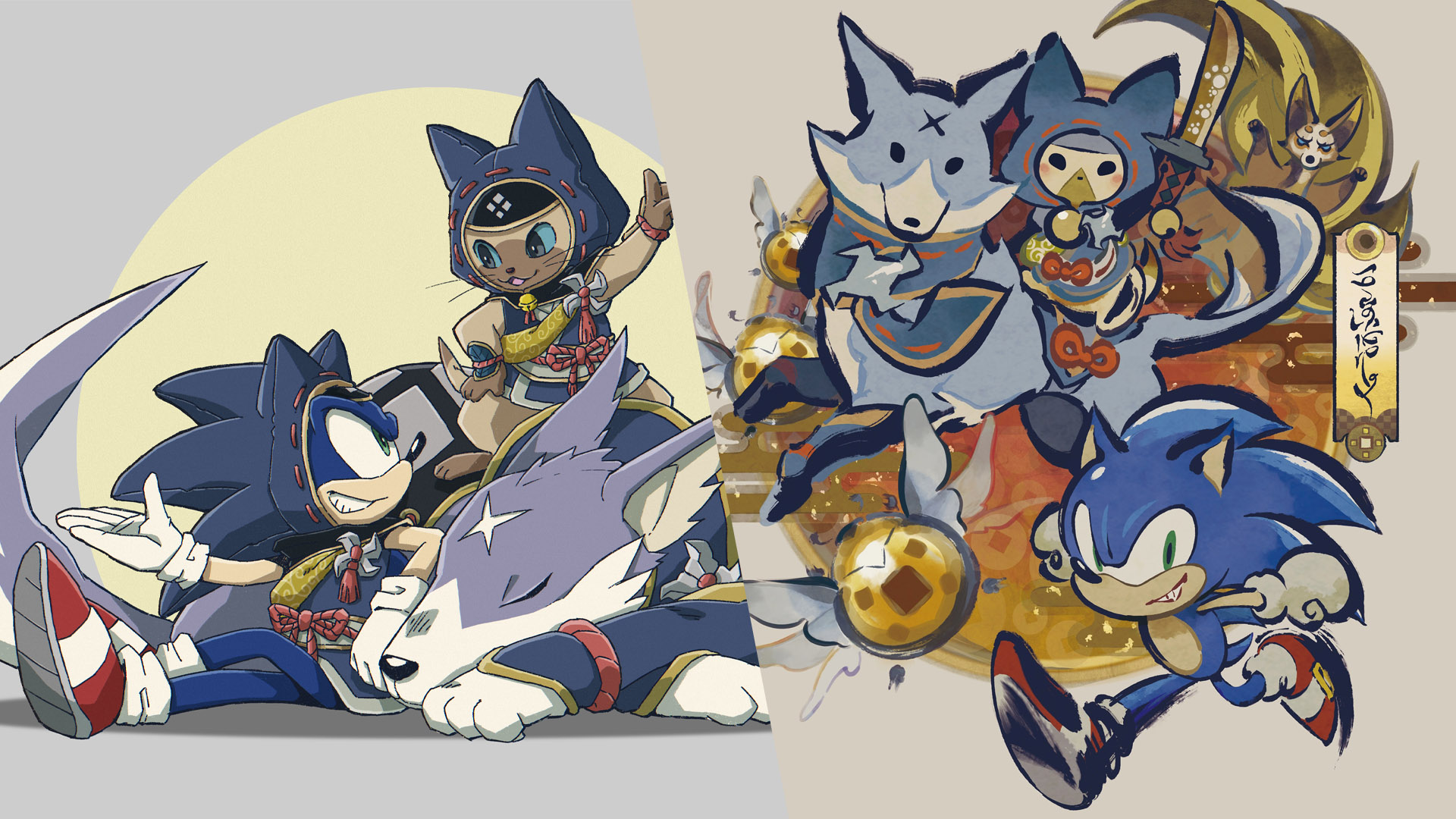 Sonic the Hedgehog is ramping up in Monster Hunter Rise, with several costumes and more being a part of this great collaboration. All of the game's extras have been previewed in a new video, but it was on Twitter that fans got a few more surprises.
Monster Hunter and Sonic official accounts have shared a piece of art celebrating the crossover. On the side of MonHun, Sonic got a very inked rendering straight out of the village of Kamura. From Sonic Team artist Yuji Uekawa, we have more of the blue blur pausing with a Palico and a Palamute, while trying out their style himself.
We're celebrating the imminent arrival of an iconic visitor with a special work of art! #MHRise

I can't wait to roam the lush green hills of the shrine ruins with you, @sonic_hedgehog! pic.twitter.com/zwvS4iSNrc

– Monster hunter (@monsterhunter) November 19, 2021
In honor of #MHRise collaboration, enjoy the new art of Yuji Uekawa! pic.twitter.com/Y2eu1Ak7VA

– Sonic the Hedgehog (@sonic_hedgehog) November 19, 2021
You'll be able to enjoy new armor, event quests, and more when the Sonic the Hedgehog collaboration arrives at Monster Hunter Rise on November 26.