Logitech G Hosts Adaptive Esports Competition For Players With Disabilities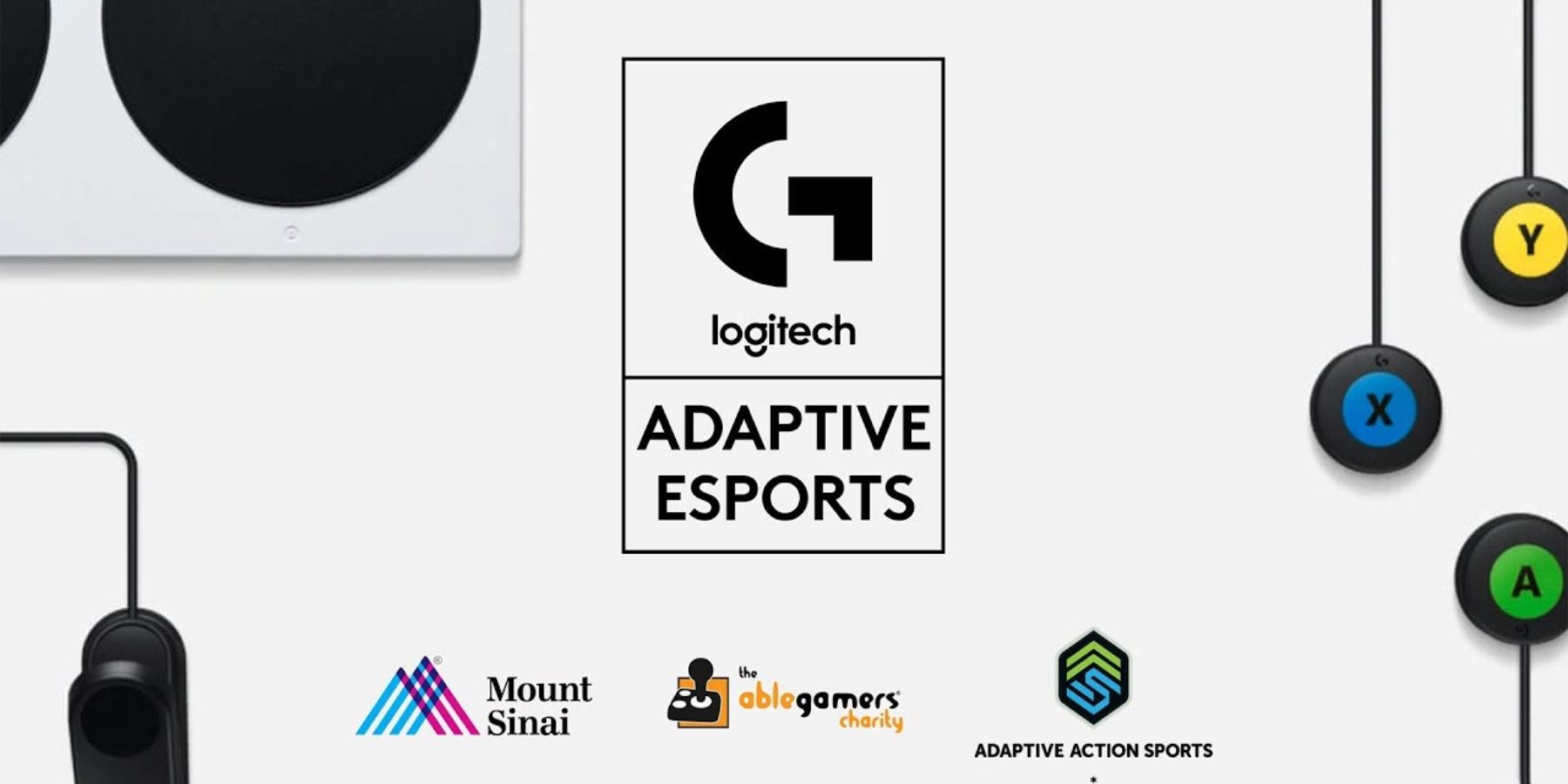 Logitech G, AbleGamers and other partners announce Adaptive Esports competition with Rocket League tournaments for players with disabilities.
Logitech G, a brand known for its gaming peripherals for PCs and consoles, is hosting an Adaptive Esports "the first of its kind" competition. In partnership with Logitech G, several organizations support disabled gamers, such as The AbleGamers Charity, Adaptive Action Sports, Beyond Entertainment, Challonge, and Mount Sinai Health System.
The main event will feature players from around the world in a 2v2 single elimination Rocket league tournament, where a prize pool of $ 20,000 awaits the winners. It's worth noting that while the current event is the first Logitech G Adaptive Esports competition open to the public, the company hosted an invitation-only event last year. However, given the positive reception of said tournament, Logitech G and its partners have decided to open the competition to the public, providing players with disabilities with a platform to compete.
RELATED: Video Game Developed to Help Children With Cognitive Impairment
Logitech G hosted three exhibition matches for participants to practice before the main tournament as the main event approaches. These exhibitions took place in August 2021 and were a simple 2v2 elimination Rocket league contest, where winners received Logitech G hardware and cash prizes. The Logitech G Adaptive Esports Rocket league The tournament is divided into three events, one for players in Europe, another in North America, and one for those living in Asia-Pacific.
The primary goal of Logitech G's Adaptive Esports Competition is to provide a platform for players with disabilities to compete. Remember that one of Logitech G's partners for the event, AbleGamers Charity, is known for its mission to fight against social isolation through video games. For years, the AbleGamers organization has been successful in fundraising and awareness raising and even enlisted the help of celebrities such as Ryan Reynolds. In April of this year, Brie Larson also partnered with AbleGamers to raise awareness and show support for improving accessibility and enabling more people with disabilities to play video games.
As video games provide an opportunity for players with disabilities to overcome social isolation by connecting with other people, events such as the Adaptive Esports tournament hosted by Logitech G, AbleGamers and its partners, highlight the need a more inclusive gaming community. Unfortunately, although video games are popular with people with disabilities, few public esports competitions are specifically designed for the community. However, Logitech G and its partners seek to fill this gap by providing a series of safe and inclusive competitions that people with disabilities can participate in and enjoy.
MORE: Deathloop's Accessibility Flaws Highlighted By AbleGamers Director
What if … from Marvel Studios? Episodes were longer before COVID-19
What if … from Marvel Studios? the episodes are shorter than most MCU shows from Disney Plus, but they could have been longer without COVID-19.
Read more
About the Author