Konami signs video game partnership with Club America Football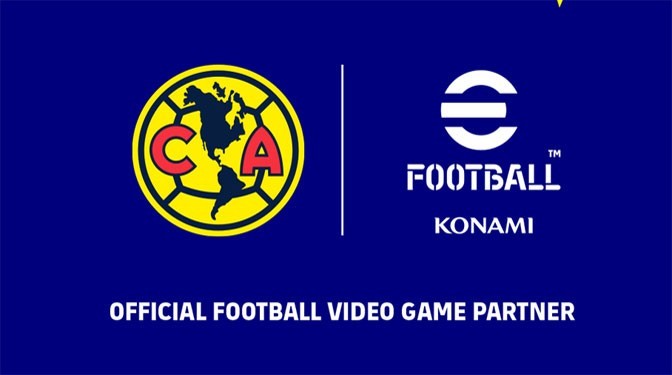 Konami Digital Entertainment, Inc. today announced its collaboration with Club América bringing together Las Águilas and the developers of the eFootball video game series in an exclusive video game partnership.
In addition to the designation of Official Football Video Game Partner, KONAMI will also be the Official Football eSports Video Game Partner of Club América and will add to the growing ecosystem of the scene in Mexico. In addition, KONAMI shall have rights to the uniform, names, physical likenesses of players, and other iconography associated with Club América for game and other promotional uses. This allows KONAMI to use 3D scanning technology to bring stunning representations of every player and Club América's home, Estadio Azteca, to life in eFootball. Other marketing benefits include the eFootball brand in Club América promotional spaces.
"We are thrilled to partner with a leading video game developer like KONAMI. In addition to sharing the same vision and passion for this incredible sport, this strong eFootball franchise will help us expand our reach in the global football community," said Santiago Baños, President of Club América.
Following KONAMI's recent exclusive licensing agreement with LIGA BBVA MX, the partnership adds an extra layer of commitment to America's supporters around the world when it comes to the game later this year.
"The popularity of Club América in Mexico and the United States is undeniable and we are proud to partner with one of the most successful clubs in the history of Mexico and Latin America," said Yuta Kose, Chairman of Konami Digital Entertainment Inc. "Our continued effort to provide football fans across North America with a fun and engaging experience with their favorite players is exemplified by this new partnership.
Related