BBC wins Broadcaster of the Year award at New York Festivals Awards – RadioToday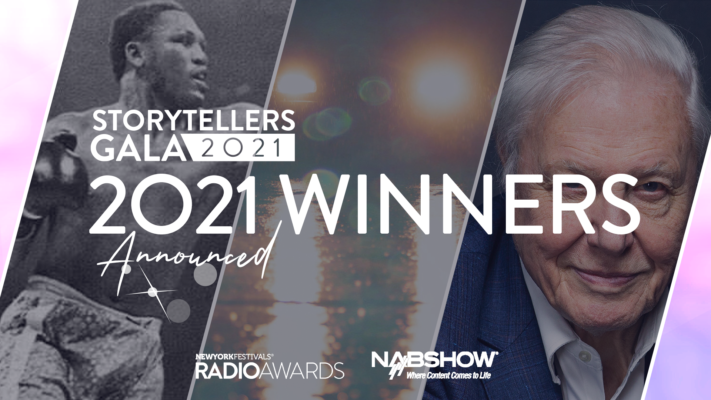 The BBC won the Broadcaster of the Year award at the New York Festivals Radio Awards.
Most of the Gold Awards went to the BBC or to independent producers working on BBC programs.

On its radio networks, the BBC has won 14 gold, 7 silver and 10 bronze awards with podcast series, including I'm Not A Monster, Where Is George Gibney and Fight Of The Century all have them. won several each.
Dylan Haskins, curator, BBC Sounds & BBC Radio 5 Live, said: "We are delighted to receive the 2021 Broadcaster of the Year award. We are particularly proud of the recognition of New York festivals this year for I'm Not a Monster, our collaboration between BBC Sounds, BBC Panorama and Frontline PBS, and Where is George Gibney? of Second Captains, but also of all the teams and collective efforts of the BBC that help create impactful public service radios and podcasts and bring those stories to audiences around the world. "
Laura Busson, Commissioning Executive for Radio 2, said: "BBC Radio 2 takes pride in its distinctive programming, and it's great to see a variety of recognized shows. I am especially proud of Musicals: The Greatest Show which won the GOLD because it was a project that the whole network embraced, with the aim of giving a boost to our listeners and the theater industry. at a time when theaters and productions were closed.
"It was also extremely satisfying to see such an ambitious and creative radio project become a prime-time BBC One special."
TBI Media UK has won the title of Production Company of the Year for the 7th consecutive year. The London-based company has won several gold trophies for its work for prominent clients including the BBC.
Phil Critchlow – Founding Director and CEO of TBI Media said: "The entire team at TBI is thrilled with the accolades won this year, and of course being named Production Company of the Year is a special honor.
"We are all fortunate to live in such an important time for audio production around the world, where anyone with a good idea and the will to implement it can now find a platform where they can be heard," and it's great to see this opportunity reflected so fully in all of this year's award results.
TBI Media won three gold medals for its work on Best Storytelling (5 Live), Best Entertainment Magazine (5 Live) and Best Special Event (Radio 2).
Whistledown won two gold medals for Best Investigation Report (Radio 4) and Best Documentary Series (Radio 4).
Imaging Blueprint won gold for "Program ID" – creating the audio themes and sound logo for the official charter with Scott Mills (Radio 1).
Elsewhere, Bauer won a silver medal for Best Country Format at Downtown Country and for Absolute Radio 40s in the Best Innovation category, with TBI Media
The bronze Sports & Recreation Award went to talkSPORT for the documentary Coming in from the Cold.
And BFBS won two finalist certificates for their special programs, while Global was honored for its Youths Choice radio station at the Global Academy.
A proud day for the IB team as we took home Gold and Bronze 🏆🥉 for our BBC Radio 1 Official Chart package. Another great collaboration with @MrMatthewFisher @spwickens & BBC Station Sound 🙌

Check Out The Winning Audio Here – https://t.co/jdHXsNGkY7 https://t.co/9bw0Jw6qfP

– Imaging plan (@i_BluePrint) October 13, 2021
Really happy that last night the Great Post Office Trial won two gold medals in the @NYFRadioAwards, for the best non-fictional series and the best investigation report in the News category. An immense merit to the work of @nickwallis on the series.

– Robert Nicholson (@rbnicholson) October 13, 2021
The annual international took place last night @NYFestivals Radio Awards, and what a ceremony it was for us here @ TBIMedia! 🗽🎉

Overall, we brought home:
🥇4 gold medals
🥈2 Silver
🥉3 Bronze
💐3 finalist places

… And the coveted Production Company of the Year award for the 7th time🏆 pic.twitter.com/cWAgFyRv8F

– TBI Media (@TBIMedia) October 13, 2021
It's easy to broadcast travel information on your radio station, starting at £ 25 per month for online stations. See RadioTravelNews.com for more details and set up the same day.